Confidence Book
Three steps to unshakeable confidence, at work and in life - By Penny Haslam
Confidence Book by Penny Haslam:
All too often, confidence is seen as a personal burden to bear, an issue you have to figure out on your own. But Penny Haslam believes we need to get over this idea, because confidence is actually a people problem that affects us all.
The former TV presenter and business journalist turned award-winning speaker is on a mission to get people talking about confidence and working together to get more of it – at work, and in life.
In a game of Top Trumps, she says confidence would beat happiness, success, performance, resilience, and even ambition. Because once you, you family or your team have confidence, you know how to set about achieving those other things.
This book shares the secrets of her three-step plan for unshakeable confidence, a plan that emerged from years working her way up the ladder in broadcasting, from BBC secretary to national on-screen talent.
"I came off air and made the mistake of asking for feedback, the producer said, 'Don't ask me, you could be a bimbo for all I know!'"
She tells the stories that shaped the confidence building methods by which she now lives. From being asked if she was a bimbo by a BBC boss, to digging her heels in as a celeb' ambassador in a Weight Watchers TV ad campaign.
"Patsy Kensit and I sat in the board room at Saatchi and Saatchi. I said, we're two intelligent women, there's no-way we'd sit around baking a cake! Who eats cake on a diet?"
Plus, how after 20 years she finally found the confidence to tell the man of her dreams that she was in love with him. Penny's three steps are:
ICE negative self-talk - show the door to your inner critic and start to back yourself.
Be a yeti - beat self-doubt by taking life-affirming action on what you actually want to achieve.
Find your val-yous – connecting with your deep-down feelings that are fundamental to you.
Confidence Book is not fluffy, it's not therapy. It's Penny's signature straightforward and practical approach that helps you find more confidence for you, your team and your organisation.
Confidence Book by Penny Haslam is coming in 2024
When is the Confidence Book release date? Get updates
Sign up for FREE updates are get...
News on the release date
FREE pre-release chapters
A FREE invite to the live virtual book launch
Early access to Penny's podcast episodes on confidence
The chance to WIN a signed copy
Sign up now! We promise not to spam you and you can unsubscribe at any time!
Available now from Penny Haslam
Panel Discussions
The ultimate guide to moderating and appearing on panel discussions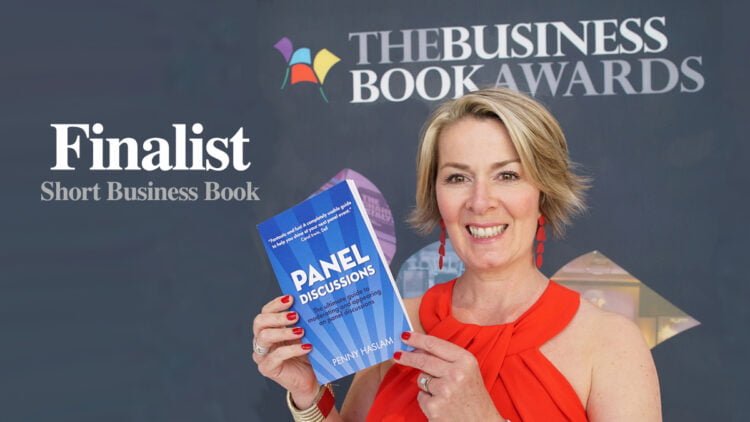 I'm delighted that Panel Discussions - The Ultimate Guide was shortlisted in the business book awards 2023
Buy NOW!
Paperback - Kindle - Audiobook
Make Yourself a Little Bit Famous
How to power up your profile and get known for what you do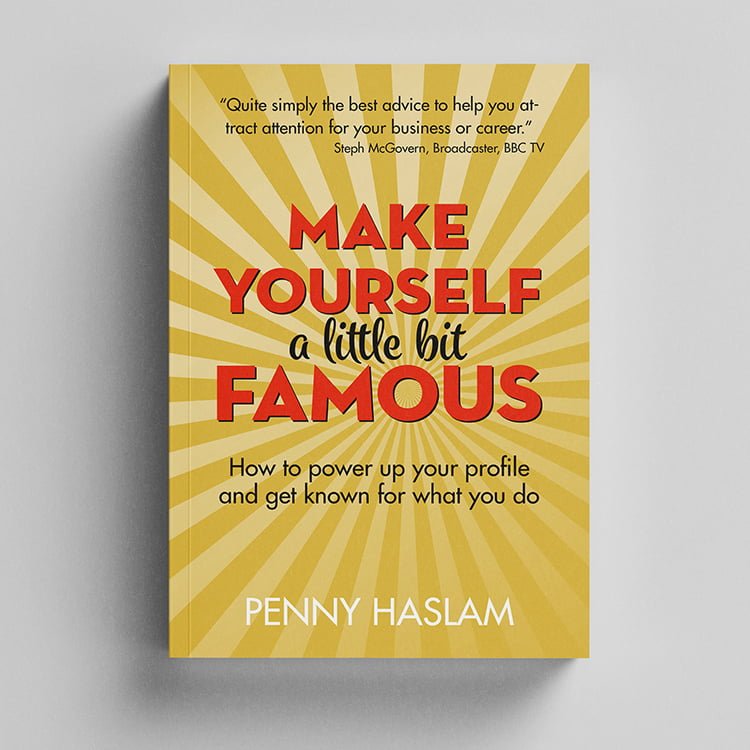 Buy NOW!
Paperback - Kindle - AudioBook
In today's noisy marketplace, it's crucial you find ways to get noticed. But do you shy away from the spotlight for fear of feeling like an idiot or looking like a show-off? Do you see others out there, attracting the kind of attention you wish you could get? If so, you need to Make Yourself a Little Bit Famous! Jam-packed with stories, advice, case studies and encouragement.
Book Penny to speak at your event
Your business or organisation