Panel discussion example zoom script
MD and Founder - Bit Famous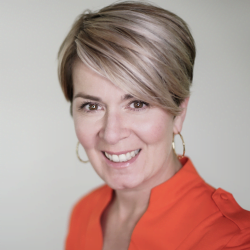 Panel discussion example Zoom script. Not all panel discussions are face to face, in this section of my guide, how you can remain engaged with the audience while moderating a panel held on Zoom or Teams.
With virtual events stay engaged with the audience and panellists by looking at the camera lens.
If the event is virtual, then of course you can print off your script, but there's a danger you'll show the audience the top of your head when you look down at it.
My two-step workaround for this is simple and, may I say, brilliant:
Step 1: Have your script document open and drag it to just below the camera lens – usually the middle top of your screen.
Step 2: Create huge margins either side of your text to make your text narrow on the page. This serves as an autocue you can scroll easily with your mouse and means you can maintain eye contact through the camera lens.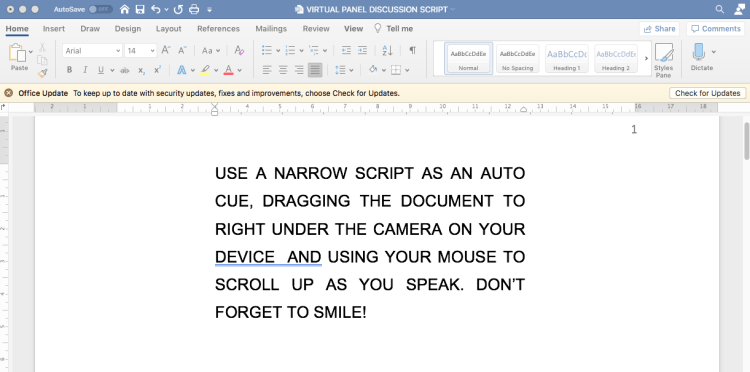 When hosting a panel discussion on Zoom, use wide margins on your script autocue style