About the author
Penny is an award-winning motivational speaker & event host.
She's the author of Panel Discussions - The Ultimate Guide
MD and Founder - Bit Famous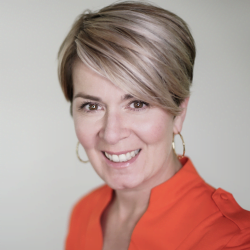 Panel Discussions book awards. I have some exciting news to share, my book Panel Discussions - The Ultimate Guide has been shortlisted for the Business Book Awards 2023 in the short business book category!
I'm absolutely delighted and honoured to be recognised in this way. Writing this book has been a passion project of mine and it's been wonderful to see it resonating with readers and industry experts alike. It's also immensely satisfying to hear from so many readers who've been in touch with stories of their success as hosts and panellists on dynamic and engaging panel discussions.
Panel discussions are a mainstay of events, from large conferences to small networking meetings and I wrote this book to help anyone who wants to improve their skills as a moderator or panellist.
The book covers every aspect of panel discussions, from preparing for success to confidently sharing your expertise and engaging the audience both on-stage and on-screen.
It's a comprehensive resource for anyone looking to be a roaring success on their next panel. Being a finalist in the Business Book Awards 2023 feels like a huge accomplishment and I'm grateful for the recognition. It's been an amazing journey so far, I'm looking forward to the awards ceremony in April 2023 where the winners will be announced.